HiChem Paint & Products Range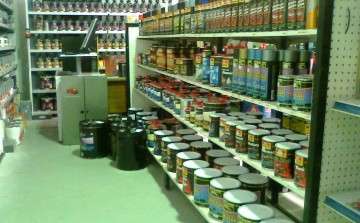 As a major supplier of paints and workshop staples to the local motor trade and panel & paint business', we use and recommend the "HiChem" brand of paints and products! This massive range of quality merchandise is trusted throughout the industry, so you can ensures that you'll be getting the gear that the Pro's use, from 2 pac base coat or direct gloss, acrylic lacquers and spaying enamel, many various primers, thinners, hardeners, prep wash, spray gun cleaner plus many more products, We've got it All here at Armadale Auto Parts!
Did you know we mix auto paint on the premises? We can even mix your vehicles coded colour and put it into a spray can while you wait, for those home touch ups on your daily driver!
If you want to do your own spray job or touch up, we can supply colour coded paints in any amount from 250ml to 4 litres and more. If you have a custom mix on your vehicle, we can scan it with our digital computerised colour scanner, then replicate that paint for you. If you want something special, we're happy to help you with a custom colour mix. We also stock the "Colour Horizons" brand of candy apple colours and mixers and "Lil Daddy Roth Monster Flake metal flake, if you really want to go crazy with the sparkle!
So for ALL you painting supplies, see us at Armadale Auto Parts! If we don't have it, you don't want it!