7″ Dual Diaphram Brake Booster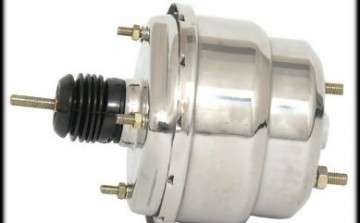 Dual Diaphram Brake Booster to suit most hot rods and aftermarket brake conversions.
Made by MBM brakes.
Available in Quality Chrome plated finish or plain zinc to suit either GM style master cylinder or XB falcon.
We use these units in all our builds. Good quality construction with show quality finish at an attractive price. Always in stock at Armadale Auto Parts.